Third Bioeconomy Course
May 21 – 25, 2018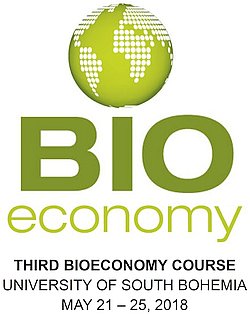 Third Bioeconomy Course is held on May 21 – 25, 2018 at the University of South Bohemia in České Budějovice.
The course on Bioeconomy of the University of South Bohemia is based on a multidisciplinary approach, covering a wide spectrum of topics from sciences, economy, business, law and communication. Therefore, the program is addressed to a wide spectrum of students and experts coming from various backgrounds:
Students of Life Sciences, Agriculture, Economy and other Social Sciences
Businesses already involved in Bioeconomy related fields or those they just want to start and improve their knowledge and skills
Researchers related to Bioeconomy and public interested in this topic
Representatives of policy makers and regional authorities
In that way the course tends to respond to modern requirements of the market, insisting for highly specialized individuals.  
The course represents a domain for communication among science, policy and practice.


(programme of the Third Bioeconomy Course with links to presentations and photos)
(download *.zip file with password – 698 MB)
Video
Video taken during the excursion on May 22, 2018
Video - interview with key speakers E. Cudlínová, G. Sakellaris, K. Vorgias, V. Giacomelli Sobrinho and I. Karaca
Video - interview with key speakers E. Cudlínová, G. Sakellaris, K. Vorgias, V. Giacomelli Sobrinho and I. Karaca - made by NSTV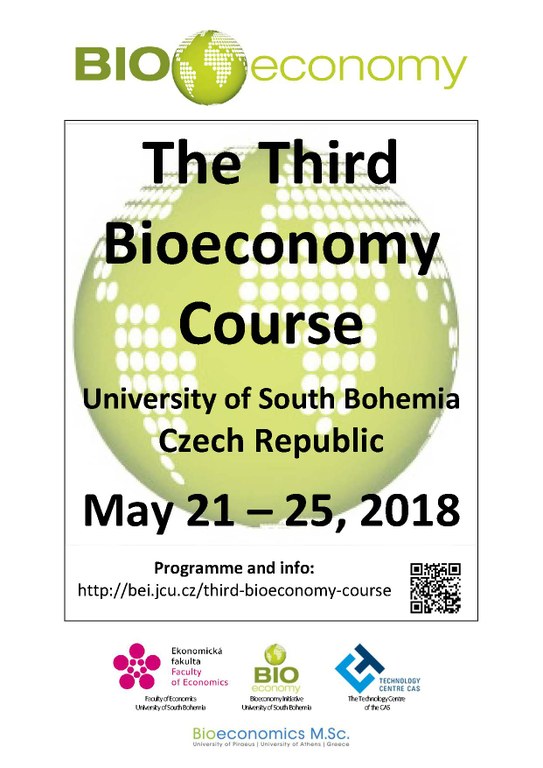 Presentations, Programme, Photos, Video